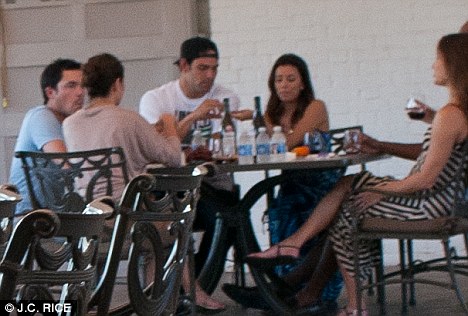 The Pittsburgh Steelers 2012 Revenge Tour continues this weekend against the New York Jets. Last week, it was a return date with the team that knocked them out of last year's playoffs. On Sunday, they face the quarterback who engineered what is destined to go down as one of the most shocking losses in Black and Gold history. Let's hope the second time's a charm.
It's a marquee match-up between two marquee franchises who will take the field minus some marquee names. Read on.
STEELERS DEFENSE vs JETS OFFENSE
The QB being referenced in my intro is of course Tim Tebow, who was traded from the Broncos to the Jets over the off-season. And while he's listed as a QB, Tebow isn't the Jets current QB. That dubious honor is still held by Mark Sanchez. Thus far in 2012, St. Timmy hasn't done any actual quarterbacking, instead being used to run the ball out of the option and occasionally lining up at split end.
Sanchez enters his fourth NFL season at a critical point in his career. He led the Jets to the AFC Championship game his first two years before ultimately falling short against the Colts and Steelers. The team regressed last year, falling to 8-8 and missing the playoffs. Despite having his best year so far, statistically speaking, veteran receivers Derrick Mason, Plaxico Burress and Santonio Holmes pointed to his lousy work ethic and penchant for making drive killing mistakes as the reasons the offense struggled.
Jets management evidently disagreed with that assessment, ditching Mason and Plax (and probably would've cut 'Tone as well except they signed him to a lucrative 5 year deal prior to the 2011 season) and giving Sanchez a contract extension. Instead, offensive coordinator Brian Shottenheimer was made the scapegoat for a disappointing season. The team brought in former Dolphins head coach Tony Sparano, whose experience at calling plays is limited to one year under Bill Parcells with the Dallas Cowboys.
After neither Sanchez or Tebow led a single TD drive during the preseason, the Jets exploded for 48 points last week against the Buffalo Bills. As it's early in the season, it's hard to say if the Jets offense is that good or the Bills' D is just that bad. What we do know is the Jets featured a balanced attack with RB Shonn Greene rushing 27 times for 94 yards while Sanchez threw 27 times, completing 19 for 266. Rookie Stephen Hill, a big (6'4) quick kid out of Georgia Tech caught two of Sanchez's three TDs.
The good news is it appears the Jets will be without one of Sanchez's favorite targets, TE Dustin Keller. The bad news is it appears the Steelers will be without two former Defensive Players of the Year. As usual, Mike Tomlin was full of BS on Tuesday when he claimed both Troy Polamalu and James Harrison should be ready on Sunday. Neither practiced on Friday which pretty much guarantees neither will see the field this weekend.
Read More »Know Thy Enemy: New York Jets