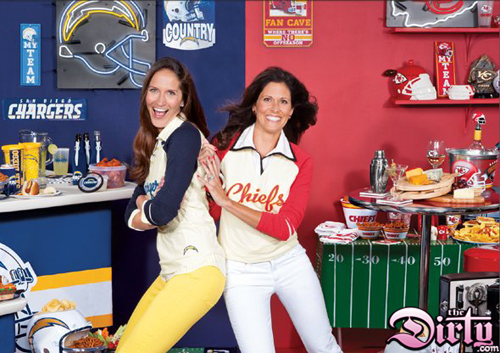 I suppose this is a step in the right direction…
Over the course of my blogging career, I've had occasion to witness some things I'd prefer to permanently scrub from memory. First, there was the groupie website where some chick saw fit to post a pic of Santonio Holmes in the shower, his giant horse dick right there for the world to see. Then there was Milledgeville and the accounts of Ben Roethlisberger's "grey penis." Not to mention the immortal crime scene photos of Big Ben's baby batter splattered all over the side of a dingy bathroom stall.
Why us? Why can't the Pittsburgh Steelers have a decent sex scandal? Something like Rob Gronkowski banging a super-hot porn star or a sexy slutty Bengals cheerleader deflowering the luckiest dude in his high school?
Well, ask and we shall receive. Sort of.Read More »Todd Haley's Wife Loves To Sext