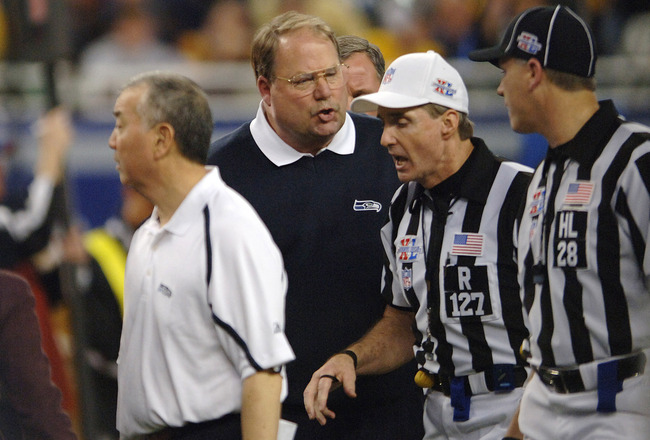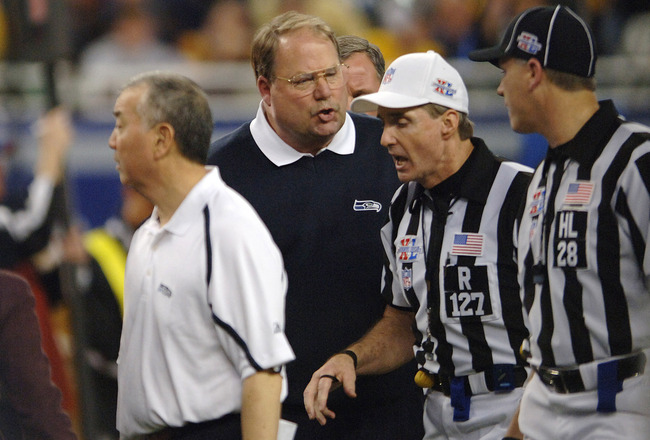 Does [intlink id="8″ type="category"]Roger Goodell[/intlink] have any clue?  Or does his never-ending quest to screw over the [intlink id="149″ type="category"]Pittsburgh Steelers[/intlink] trump even the commonest of sense?
This Sunday the Black and Gold face the Seattle Seahawks at Heinz Field.  The official assigned to referree the game is one Bill Leavy.  Yes, the same Bill Leavy who did a perfectly fine job officiating Super Bowl XL betwixt these same two teams. And the same Bill Leavy who last year decided to unburden his tortured soul by apologizing to the Seahawks for doing his job to the best of his abilities in that game.
It was a tough thing for me. I kicked two calls in the fourth quarter and I impacted the game, and as an official you never want to do that," said the veteran of 15 NFL seasons and two Super Bowls.
Bill Leavy is clearly a tortured soul.  He "punted" two calls in the Super Bowl! How could he live with himself if he didn't confess his sins to a bunch of players who weren't even on that team? And why is the Ginger Dictator so cruel as to make this man relive the worst day of his life?  Does he want a tragedy on his hands?
I hope the NFL has at least been kind enough to book rooms for Leavy and crew on the ground floor of the Pittsburgh Marriott.  Better safe than sorry.
Read More »Is The Fix In Against The Steelers On Sunday?