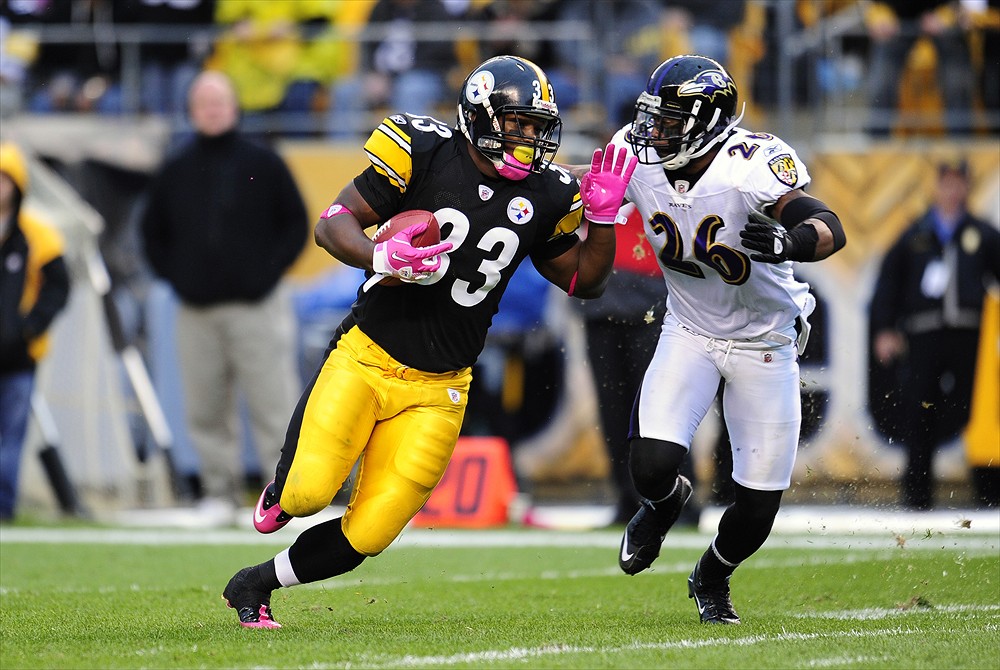 Much digital ink has been spilled this week previewing the Wild Card match-up between the Denver Broncos and the Pittsburgh Steelers. Most of the attention has centered around the two quarterbacks who'll face off on Sunday. Will Ben Roethlisberger's messed up ankle be feeling better by game time? And how is Tim Tebow going to fare in his first career playoff game?
Before we worry about all that, let's look at the big picture. The bookies have the Steelers listed as an eight point favorite and most media types are penciling this in as a victory for the Black and Gold. Even members of Steeler Nation, a notoriously pessimistic bunch, seem confident of a happy outcome. And it's understandable, what with Denver losing three straight to end the season and backdooring into the post-season.
Not to throw a wet blanket Terrible Towel on all the optimism but keep this in mind. Since 2000, five teams with records of .500 or worse have made the playoffs. Four of the five won at least one playoff game. Most recently was last year's Seattle Seahawks, who became the first team in NFL history to win a division with a losing record (7-9). I think we all remember Marshawn Lynch going all BEAST MODE on the 11-5 New Orleans Saints to seal their Wild Card victory.
On any given Sunday…
Read More »Know Thy Enemy: Denver Broncos