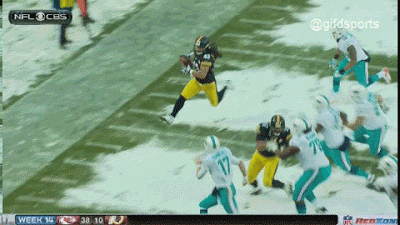 I made the mistake of tuning into the Monday Night Football countdown show last night. Usually I do my best to avoid Stabby McStabberson and the rest of the merry pranksters who populate the Four Letter. However, I happened to tune in just in time to hear them discuss the Pittsburgh Steelers season ending loss to the Miami Dolphins. As usual, they only bother discussing the Black and Gold when they have something negative to say.
Anyway, what surprised me was the focus of their discussion. I expected them to touch on Ben Roethlisberger's seething hatred of Todd Haley – which was evidently on full display in the locker room after the game – and they did mention it. However, what I didn't expect was much of their discussion focusing on Pro Bowl safety and future Hall of Famer Troy Polamalu. The goofs on the panel placed a great deal of the blame for the defeat on Troy, even speculating this may be his final season in Pittsburgh.
Which at first seemed absurd but after thinking it over, is this the end of the line for Troy Polamalu?Read More »Is This The End For Troy Polamalu?