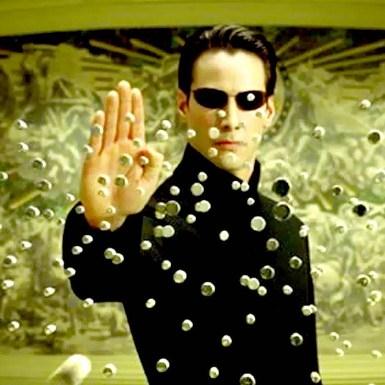 By Hennessy
The San Francisco 49ers were the first team to express interest in Pittsburgh Steelers superstar Mike Wallace. Given their combination of a late first round draft pick and need for a playmaking wide receiver, the Niners were a logical suitor for his services. Rumor has it no offer was made because Wallace's agent is telling teams that his client wants a Larry Fitzgerald level deal to lock him up past the 2012 season. In other words, Wallace thinks he's worth a contract in excess of $15 million a year.
Is he out of his friggin' mind? He's been gulping down Blue Pills if he thinks he's in the same league as LarryFitz.
By tendering the third leg of Young Money a $2.7million offer, Pittsburgh was saying "we are willing to lose a proven superstar, but not without getting something big in return." That something being a first round draft pick, which any team signing Wallace would have to surrender to the Steelers. Even at that steep price, the Niners, Patriots, Bengals and perhaps even the Ravens were possible suitors. All those teams have late first rounders (or, in the case of Cincy and New England, two firsts) and a need for a big play wideout. However, none of them are going to make a play for Wallace unless they're assured of signing him to a multi-year contract first.
At $8 million per season, all those teams can afford to go after Wallace. $9-10 per and NE and Baltimore likely drop out due to cap issues. When you hit $15 million per, that's even too expensive for the Niners to afford. If Wallace truly expects LarryFitz money, the only team that could fit him under their cap are the cheapskate Bengals and their $38 million cap surplus. While it would be a strategic play to weaken the armor of their long-standing conference juggernaut, I don't see the Cats making that move.

With Wallace pricing himself out of the market, it appears the Niners and the Patsies have moved on to more affordable options. Both have landed big-time free agent receivers. Unlike David Tyree's crash and burn following his leaping helmet catch, Mario Manningham cashed in on his highlight-reel Super Bowl catch to the tune of a two year contract with San Francisco. He will line up alongside the recently re-signed Ted Ginn (no word if his family was also brought back), 90 year veteran Randy Moss, and chronic underachiever Michael Crabtree. These acquisitions would seem to signal an end to the WR buying frenzy in the Bay Area.
Over in New England, Belicheat likely closed the doors on their 2012 receiver hunt by re-signing Deion Branch, franchising Wes Welker and signing Brandon Lloyd to a 3 year/$12 million deal. Partnering up with the most fearsome TE duo in NFL history, Lloyd will try to carry on the legacy he left in St. Louis and Denver and Washington and Chicago and San Francisco – by posting a deep threat to keep opposing defenses honest. If this engagement goes better than when New England scraped the barrels bottom with Ochocinco and Randy Moss, Tom Brady could finally have a natural deep threat to show off his big arm. Considering Tom Terrific recently renegotiated $7 million worth of hair spa and nail salon money to help his team with the cap, it's highly unlikely they'll be going after a receiver looking for $15 million a year.
If Wallace falls by the wayside this year and plays out his one-year tender, it is another season for the Steelers AND all interested teams to evaluate his worth. He would be an Unrestricted Free Agent at this time next year, and with all the big contracts being thrown at receivers this year, it is a smart decision to get all the intel available on what would be a very pricey investment. The thought of AJ Green and Flash lining up together in Cincinnati or Tom Brady, his magnificent hair blowing in the breeze, unleashing a 60 yard bomb to a streaking #17 may be enticing but not for a first round draft pick and outrageous contract. If any of those teams were interested before, they'll surely wait another year now.
Which in an ironic way may be even worse for the Steelers. If somebody doesn't give Wallace a Red Pill, causing him to come rushing back to a reality where he's $9-10 million/year player, the Steelers aren't going to bother trying to re-sign him either. They'll just allow him to leave via free agency, like Yancey Thigpen and Plaxico Burress before him. And I don't know about you but if he's gonna go, I'd sure like to get at least a first round pick out of the deal.