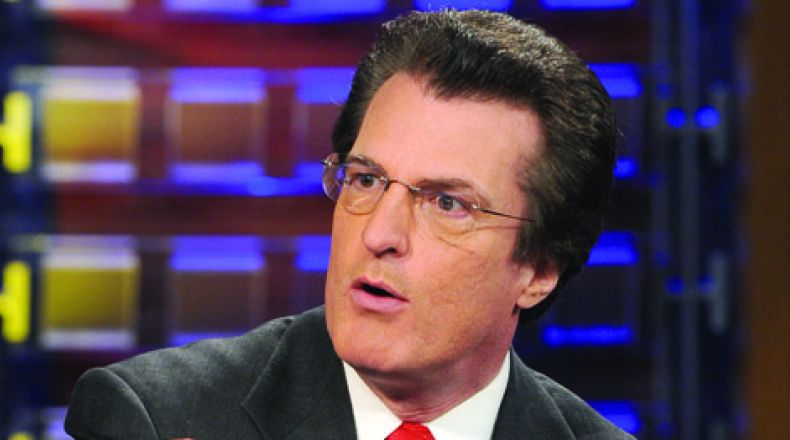 If at first you don't succeed, try try again.
Good advice in both skydiving and the NFL Draft. It certainly seems to be the philosophy favored by the Pittsburgh Steelers. They've been trying to rebuild a defense that has fallen off in recent years primarily using the draft. The result, however, have been decidedly mixed.
Three years ago they took linebacker Jarvis Jones in the first round. He's produced exactly 5 sacks since that time. That didn't stop them from taking linebacker Ryan Shazier the next year and then linebacker Bud Dupree the year after that. Shazier has shown flashes of brilliance – when healthy – while Dupree had a solid rookie season.
Will the Steelers make it four in a row? It'd be surprising but not totally unexpected. Jones is in the final year of his rookie deal and really hasn't shown much to justify an extension. We'll almost certainly take a linebacker (or two) in this draft. But in the first? That would seem unlikely only because this isn't a year for standout linebackers, at least linebackers with first round talent.
Everybody and their mother seems to have the Steelers taking a cornerback when they pick at #25. That would make sense considering secondary is a gaping black hole with only William Gay and Ross Cockrell returning from last year. Behind them are nothing but two guys from last year's draft, neither of whom have taken an NFL snap. Cornerback is almost a no-brainer.
If Mock Drafts are to be believed, at least four corners are predicted to be taken in the first round. Unfortunately for the Steelers, it's probably going to be less about who they want and more about who falls to them. Who might that be? Florida State's Jalen Ramsey seems to be the consensus top corner with practically everybody having him taken in the top 10, most in the top 5.
After that, it's a jumble as I've seen any of three or four different corners being slotted to the Steelers. Vernon Hargreaves III, William Jackson III (guess it takes three generations to develop a corner), Kendall Fuller and Eli Apple all figure to be first rounders. A wild card to watch out for is Miami's Artie Burns, who word around is one of those hot names making a late rise up draft boards. Each guy has their strengths and weaknesses although it'd be hard to imagine any of them not coming here and playing immediately, at least in the nickel.
If not a corner and not a linebacker, what would be the other area the Steelers address? They definitely need an upgrade at safety. Ohio State's Vonn Bell is the clear top player at that position although he's more of a first/second round tweener than clear first round talent. The Steelers could also bulk up the defensive line with a potential replacement for Steve McClendon at nose tackle although that seems more likely a target in the 2nd or 3rd.
The Steelers have one pick in rounds 1-4, none in the 5th (thanks Brandon Boykin!), then a sandwich pick in the 6th and a couple of 7ths. Before you dismiss those 7th rounders, remember after drafting a billion offensive tackles in the premium rounds we finally hit on one in a 7th rounder named Kelvin Beachum. In fact, if Kevin Colbert and company have one big weakness in the draft it seems like they never hit on the middle rounds (3-5) outside of when they draft wide receivers. They've taken at least a half dozen corners in those rounds in recent years and the only one that saw any significant action was the recently cut Cortez Allen.
As a whole the team doesn't need much although as we've seen you can never have too much depth. Last year they went almost exclusively defense and I wouldn't be surprised if they did so again this year. Offensively, I imagine they'll take a wide receiver because Markus Wheaton is mediocre while Martavis Bryant might be a lost cause. They're good at TE and RB but maybe they'll look for back-ups in later rounds. Then there's quarterback where Landry Jones is now our one and only veteran back-up. There are some interesting names I can see the team perhaps targeting in round 4.
Super Bowl champions are built through the draft. That's a fact. The Steelers have done a brilliant job assembling one of the most high-powered offenses in the NFL. Whether they can take the next step in their quest for a seventh Lombardi Trophy will hinge on them doing the same on defense. And it all starts with what they do tomorrow night.