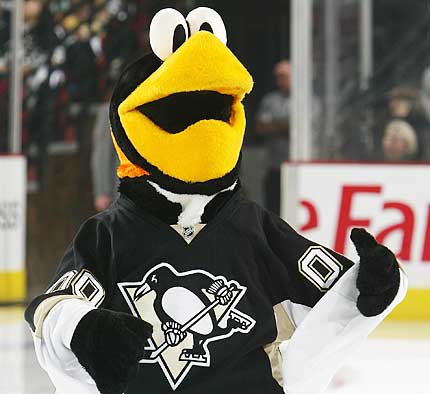 Now it's time to panic.
The Tennessee Titans defeated the Pittsburgh Steelers 26-23 on Thursday Night Football. I repeat, the 1-3 Titans starting a 37 year old backup QB defeated the Steelers. Where do I begin?
I suppose I'll start by saying this is a total team loss. Anybody pointing to one specific area as "the reason they lost" has no idea what they're talking about. The defense, for all their struggles, only gave up one legit TD with the other being a gimme from the 1 yard line after a blocked punt. The offense, despite a 363 yard passing day from Ben Roethlisberger to move ahead of Terry Bradshaw as the team's all-time yardage leader, made some plays but they also missed a lot of chances. And the special teams, well, the blocked punt was just the latest miscue in a season full of them. Maybe Mike Tomlin shouldn't have ousted Al Everest so he could give his buddy the job.
Regarding the special teams, Stonecold Shaun Suisham is one guy who can leave Tennessee with his head held high. Nobody has been more critical of him than I so trust me when I say making every field goal up through a 52 yarder early in the 4th quarter is all anybody can ask of him. It would've been nice for him to hit the 54 yarder at the end but that's hardly a kick you automatically expect ANY kicker to make.
Right here is one of the problems with the Steelers. I'm talking about field goals instead of touchdowns. Once again, the offense moved in fits and starts, sputtering around for large stretches and failing to put the game away by scoring TOUCHDOWNS instead of settling for field goals. Twice the Steelers got inside the 15 and twice they came away with 3 instead of 6. You let teams hang around, even bad teams like the Titans, and bad things happen.
The receiving star was Isaac Redman. Wait, WHAT? Yes, for all we talk about Young Money and the best receiving corps in the NFL, it was our running back that caught 4 passes for 105 yards. Our TE, Heath Miller, chipped in with 6 catches for 67 yards. Antonio Brown? A measly 20 yards. Manny Sanders? A whopping 43.
Then we have Mike Wallace. Wallace had 94 yards and a TD on two, count'em two, catches. He scored doing pretty much the only thing he knows how to do: run fast straight down the field. I don't want to hear any more bullshit about how Wallace is "a complete receiver." Complete receivers catch many balls on a variety of patterns. Wallace is the ultimate all or nothing guy.
Unlike last week when the receivers dropped a ton of passes, this week much of the blame rests with Ben. He makes some great throws, like the bomb to Wallace, but then he'll turn around and miss plays he needs to make. Suisham's 52 yarder only happened because Ben made a terrible throw when he had Sanders wide open down the seam. Earlier in the game, he had Heath in the end zone and threw it behind him. Then there was a costly pick as time was running out in the half which probably cost the Steelers at least a field goal.
Like it or not, Ben needs a running game. When they run, they win. When they don't, they lose. And last night, they couldn't run at all. Much was due to having no running backs. Rashard Mendenhall played a couple series before leaving the game with what habitual liar Tomlin described as "some sort of Achilles problem." Then iRed, who wasn't carrying the ball well but has emerged as a great screen guy, left the game after taking a helmet to the knee. With Jon Dwyer in the doghouse, Baron Batch did his best in relief, even scoring his first career TD, but he's not a starting caliber running back.
The other problem with the running game was the offensive line. As if losing our top two RBs wasn't enough, we also lost 2/5 of our line. I think Maurkice Pouncey is way overrated but there is one huge difference between him and Doug Legursky. They're about the same in pass protection but Pouncey is a much better run blocker. Ditto with Marcus Gilbert, who was replaced by rookie Mike Adams. Adams is fine at pass pro, perhaps even better than Gilbert, but he doesn't run block very well.
Now let's talk about the defense. Specifically, Ike Taylor. The Steelers only had 4 flags thrown on them yesterday, two of them went against Ike for pass interference (he had a third which was declined). When he wasn't getting flagged, he was letting receivers run past, through, and around him. The Titans' first FG was set up by a penalty on Ike. Their game tying drive was prolonged by a third down penalty on Ike. Their game tying TD was scored on Ike. Hasselbeck threw for 290 yards (and would've thrown for about 50 more if his receivers could catch the ball), about 50% of which was on Ike alone.
In summation, Ike sucks. Instead of making pornographic rap songs, he needs to start figuring out why he sucked against Denver and why he's sucked ever since.
Keenan Lewis…KEENAN LEWIS is now our best corner. And yes, people are going to point out he dropped a crucial interception late in the 4th that could've altered the game. How many of those has Ike dropped? At least Lewis is actually covering people and making plays. Cortez Allen, pressed into duty as a safety when Will Allen got hurt, did his best although messed up several times. Ryan Clark led the team in tackles as he continues to be our defensive MVP. Lawrence Timmons continued his strong play, coming up with a big interception on a play that was positively Polamalu-esque.
Stop me if you've heard this before: the D held strong for three quarters, holding Tennessee to only 9 points (as I said, the blocked punt TD shouldn't be held against them) while the offense dicked around. Then they totally collapsed in the 4th. Why Tomlin made the insane decision to try a 54 FG instead of punting and playing for overtime, I don't know. Dick LeBeau making the asinine call of asking James "Missed the first month of the season because of a bum knee" Harrison to drop back in pass coverage instead of, oh say, SUPER SPEEDY LAWRENCE TIMMONS was equally perplexing.
I've avoided dire predictions and grand statements thus far this season. Well, that time is done. The Steelers, with about 12 starters on the disabled list, get 10 days off before facing the Bengals. That has now become a MUST WIN game. I don't care if it's still early in the season, I don't care that neither Cincy nor the Ratbirds are setting the world on fire, you can't start 2-4 and expect to go anywhere. It's time to sink or swim.