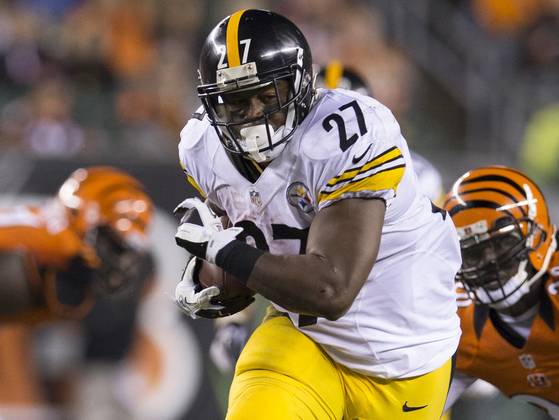 NFL free agency begins on March 12th. Since teams have to be in compliance with the 2013 salary cap by the start of the new league year, the weeks leading up to that date feature teams working feverishly to get under the magic number. Unless of course you're the Cleveland Browns and are already way way under the cap because your entire roster is stocked with rookies and has-beens. For the successful teams, the figure they're working to get under is $123 million.
There are three ways to go about this. First, you release guys. Secondly, you convince an underachieving player to take a pay cute. And then we have the method preferred by the Pittsburgh Steelers. You take guys currently under contract and rework that contract so they're still paid the same amount but the cap hit is significantly less. The only drawback to that method is you're not actually solving your cap issues, you're just shifting the bulk of the burden to a later date.
Well, it works for the government. Maybe Omar Khan should be appointed Treasury Secretary.
Last year's round of restructurings left the Steelers roughly $15 million over the cap the minute clock struck zero at the Super Bowl. Over the past week, they've redone three big contracts in order to lop almost that exact amount off their 2013 cap hit. I've discussed their favorite trick before but very quickly for the newbies what they do is exploit a quirk in the CBA (which I'm shocked nobody thought to close during the lock out) which says 100% of a players salary counts against the cap but you can prorate signing bonuses over the length of the deal.
Let's take one of this year's restructures as an example. Lawrence Timmons was due to make $5 million this season. Instead, he's going to be making the veteran minimum (about a million dollars) with the other four being converted into a signing bonus. Timmons has four years left on his deal so prorating the remaining $4 million, Timmons goes from a cap hit of $5 million to around $2 million. Ben Roethlisberger restructured his deal to save the team around $6 million while Antonio Brown redid his pact to bring the team right under the cap.
The Steelers still have some work to do because they need to be a good $10 million or so under the cap just to conduct league business. They need to allot a chunk of money for the draft (about $5 mill) and another $5 million if they tender minimum contracts to their restricted free agents, among whom include Isaac Redman, Baron Batch, Manny Sanders, and Steve McClendon.
While they'll likely continue their habit of dumpster diving for unrestricted free agents, the team probably needs to clear at least another five million or so in order to make offers to vets like Larry Foote and Max Starks. The Steeles don't usually go after other team's castoffs but rumor has it they've been eying former Cardinals/Chiefs receiver Steve Breaston as a potential replacement for Mike Wallace while also having an interest in bringing in some veteran depth at QB, RB and/or OL.