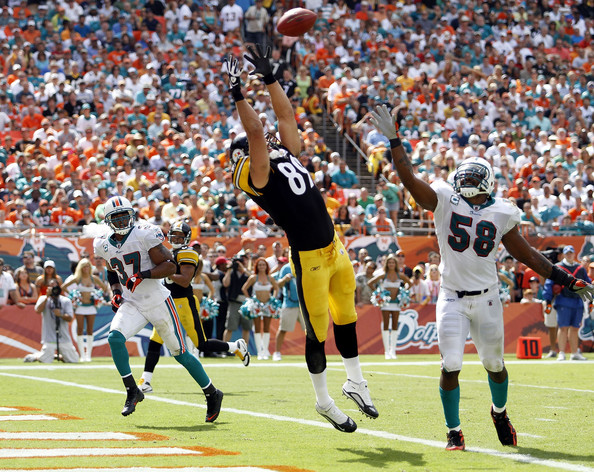 There are thirty-two teams in the National Football League. According the Pittsburgh Steelers, there is but only one. At least, that's the impression one sometimes gets from the moves they make. The Steelers have signed five free agents thus far, two played for them last year (Larry Foote and Plaxico Burress) and another two were longtime Steelers who played elsewhere in recent years (William Gay and the recently signed Matt Spaeth).
The only non-Steeler to be signed was back-up quarterback Bruce Gradkowski, who happens to be a Pittsburgh native. And we laugh about the Cardinals being Steel City-centric…
Anyway, the return of Spaeth gives the Steelers a little insurance at the tight end position going into camp. Heath Miller tore his knee to hell in last season's finale so it's anybody's guess if he'll be ready by camp or what they can realistically expect out of him in 2013. Heath's a man's man and not a lazy fatass like LaMarr Woodley so I'm sure he'll do everything he can to come back but when your rip every ligament in your knee that ends with CL, it's best not to set exceptions too high.
Heath is that rare talent that excels at both catching passes and blocking. The Steelers have two tight ends currently on the roster who can conceivably pick up the slack catching the ball. Unfortunately, neither David Paulsen nor Leonard Pope is considered much of a blocker. Some website called Pro Football Focus, which tries to ruin football with a bunch of useless made-up stats like those sabrematrician dorks ruined baseball, claims their analysis "proves" Spaeth was the best blocking TE in football last season. As somebody who's actually watched him play, that notion is laughable even though he is a certainly an upgrade over both our current TEs in the trenches.