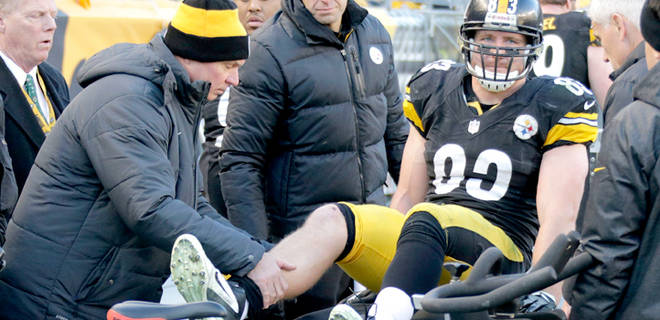 The Pittsburgh Steelers released their injury report on Tuesday and for once the news was optimistic.  The news got even better yesterday with word All-Pro tight end Heath Miller has returned to full practice with signs pointing toward a possible return Sunday night against the Chicago Bears.
Meanwhile, rookie running back Le'Veon Bell continues to work through his Lisfranc injury with an expectation that he'll "ramp up" his participation. While Bell has been limited at practice, it looks like he's well on the way to returning to a regular activity providing everything goes smoothly this week.
I'm a Heath Miller fan so I will definitely be excited to see #83 back on the field. At the same time, the level of hysteria from fans, talk show hosts, and national commentators is a bit bewildering. Over the past week, I lost count of how many people have said some variation of "This offense looks like crap…boy do they miss Heath Miller." Heath never got this much credit when he was healthy.
Yes, Heath will make the offense better. If nothing else, he should help rectify the Steelers putrid performance on third down. The Steelers have converted less than 30% of third downs (7 for 25) which accounts for the lopsided time of possession and some of the lack of rhythm. If Heath excels at anything, he's a master of the clutch first down.
That said, Heath is not Mike Wallace. He's also one man – a good blocker but only one man – so it's not like he can make up for all the deficiencies along the line. Or, to use an awesome quote from Mike Tomlin:
"We're not expecting Heath to step out of a phone booth with a cape on."