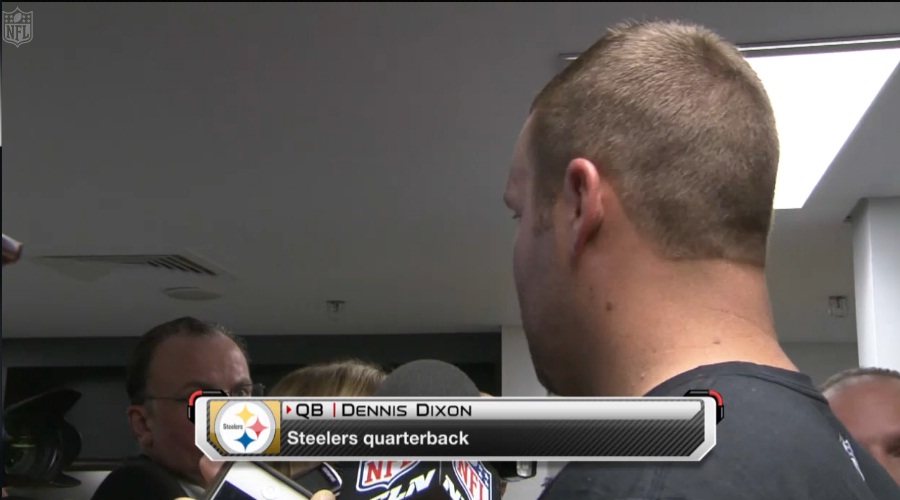 While the Pittsburgh Pirates prepare to host their first playoff game in 20 years, the Pittsburgh Steelers have a week off to pick through the wreckage of their disastrous 0-4 start.  With the Steelers on bye, Mike Tomlin is evidently planning to skip his weekly press conference and pick things up next Tuesday. That should give him ample time to take up yoga or Tai Chi or whatever he needs to do to calm his aura. Because if Sunday's post-game was any indication, Tomlin is currently a bubbling cauldron of rage threatening to erupt at any moment.
For those who missed it, Tomlin's post-game remarks following the Minnesota game were something to behold. Usually Coach T is too busy drowning in his own BS to exhibit much in the way of emotion. After the Vikings loss, boy did he seem pissed. Welcome to the club, Mike.
What I enjoyed the most about Tomlin's remarks was the way you could sense the anger growing within him the more he spoke. Only Mike Tomlin could make the phrase "I have great patience" sound like a veiled threat. Of course, he also promised that anybody who doesn't work to get better wouldn't be here which is a complete lie. Tomlin is the master of promising line-up changes and accountability that never ever comes.
While the Black and Gold's head coach was stewing, their star quarterback was acting like a broken man. Broken physically as well as spirit. Ben Roethlisberger can barely bend over and put on his socks? Well, doesn't that just tell you all you need to know about our offensive line…
As disturbing as Ben's physical condition may be, it's equally sad to hear him call the Steelers "the worst team in the league." I suppose since we're trapped on Tomlin's Island of Lies, I should applaud any player willing to speak the truth. However, you don't really like to hear your team captain and best player all but throw in the Terrible Towel. Oh, he added stuff at the end about the veterans teaching the youngsters to buck up (there's that Cowher Guys/Tomlin Guys divide again!) but just by his words and demeanor you can tell Ben is a defeated man.
How bad has it gotten for the Steelers quarterback? So bad the NFL Network has decided to identify him as epic bust Dennis Dixon.