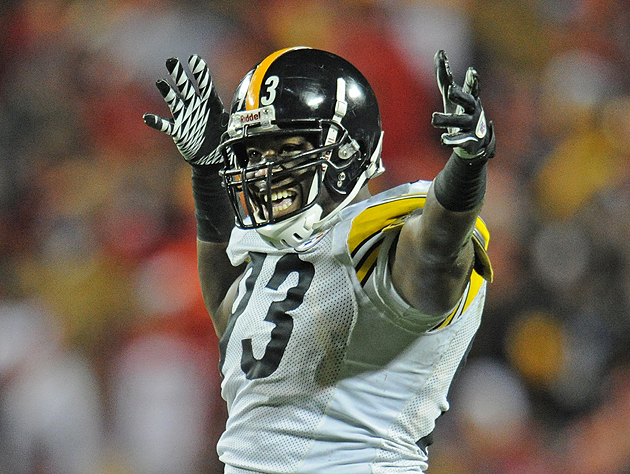 The Pittsburgh Steelers have managed to claw their way back into the AFC playoff discussion. As I mentioned in yesterday's game recap, a large part of their resurgence is due to recent line-up changes. A few of those changes were coach Mike Tomlin demoting guys due to poor performance but most of them came about because of  injuries. In nearly every instance where a starter has gone down, his replacement has come in and been an improvement.
Baseball has what is called a Lou Gehrig situation. Basically, Gehrig was a bench warmer until one fateful day when the starter was ill and couldn't play. Gehrig took his place and performed so well he'd play every game thereafter for the next fourteen years. It's a tremendous achievement but also a cautionary tale about how quickly and unexpectedly a player can find themselves replaced.
When it comes to the current Steelers, the situation is a little trickier. The common sense approach is to stick with the guys who are playing good. In reality, teams often consider things like past performance or who's signed to the bigger contract. And nobody has proven themselves more stubborn than the Steelers when it comes to admitting they goofed in talent evaluation.
Which brings us to linebacker LaMarr Woodley. Woodley has missed the past two games and in his absence, fourth year man Jason Worilds has been a revelation. Believe me, nobody is more surprised by this development than me. I've never been a Worilds fan – earlier in the year I repeatedly advocated for rookie Jarvis Jones starting over him – but it's impossible to deny what he's done as of late.
In recent interviews, Worilds has said his sudden surge is due to regular playing time and a shift to the left outside linebacker spot. Makes sense, the left OLB lines up against a team's right tackle, almost always the weaker of the two tackles. Still, Woodley has held that spot since he became a starter and Worilds has done more in the past two weeks than Woody has done the past two season. With Woodley possibly set to return Thanksgiving night against the Baltimore Ravens, the question becomes what to do?
Woodley has said he'd be willing to move to the right side. That's probably the best solution since Jones has been solid but unspectacular over there. Under no circumstances should the Steelers move Worilds over to accommodate Woodley. Now that they're fighting for a playoff spot, they simply can't afford to turn away from what's been working. The only reason they'd even consider it is Woodley still in the midst of a 6 year $61 million deal he signed three years ago and teams – particularly the Steelers – aren't in the habit of turning away from players they've made a significant financial commitment to.
At some point, the Steelers braintrust has to swallow their pride and go with what's working. Kelvin Beachum playing LT has clearly been an improvement over second round pick Mike Adams. Starting Cameron Heyward over Ziggy Hood, then Hood's subsequent play in place of injured Brett Keisel has led to a much better performance from the defensive line. Will Allen, who was signed then cut by the Cowboys this off-season, has been the team's best non-flowing locked safety since his return. If Al Woods does anything close to what he did Sunday in Cleveland, it'll be hard to justify Steve McClendon returning to the starting line-up when he recovers from his bum ankle in 2-3 weeks.
During the off-season the Steelers can worry about why the guys they expected to start have sucked while the guys that weren't in the plans have flourished. Football is all about the here and now. And right now, the guys who can play, should play. At least until there's nothing left to play for.