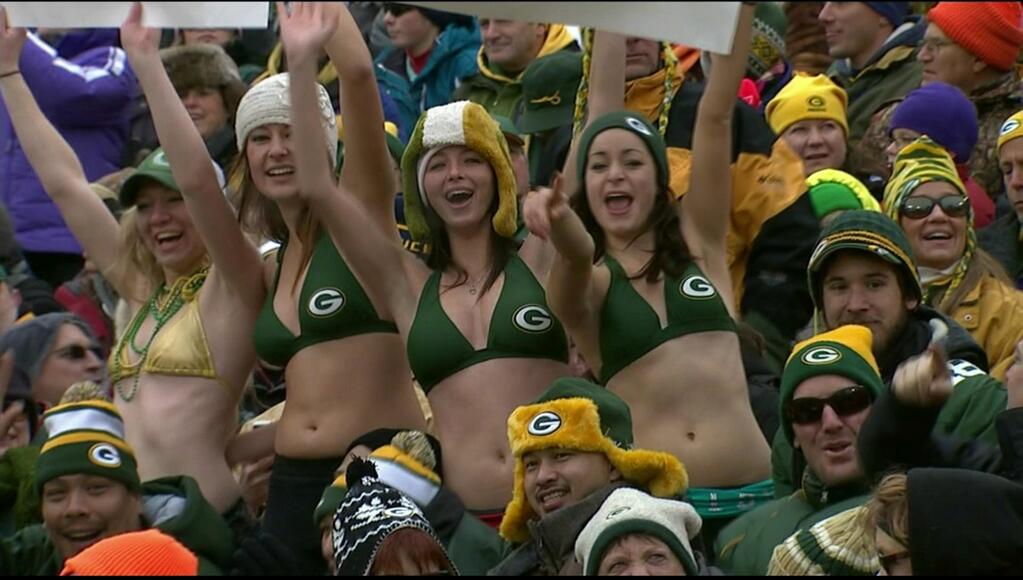 When the Pittsburgh Steelers take to the frozen tundra of Lambeau Field on Sunday afternoon to face the Green Bay Packers, their slim playoff hopes may have already been dashed. Unless the Dolphins lose to the Bills and the Jets beat the Browns earlier in the day, the last two games of the season will officially be meaningless. Which is probably for the best because a high draft pick is more important to the Steelers future than a pointless Wild Card game anyway. Not that a playoff game is likely with the improbable set of dominoes which must fall in precise order to get the Black and Gold into the post-season.
I tried explaining the AFC's playoff scenario earlier this week. I'll try to sum it up again briefly. Basically, Miami's head to head victory means the Steelers cannot overtake them. However, the rules for breaking a tie between 3 or more teams state that first you match division foes up with each other and eliminate teams until each division is only represented by one team. Then you start the process over again with the remaining teams. That's why the Jets must win out – if they end the season tied with Miami (and us), they do us the favor of eliminating them by virtue of a better division record just like we do the Ravens.
Like I said, improbable to say the least. Meanwhile, our Super Bowl XLV opponents, the Packers, are in a far less complicated playoff battle of their own. They need this game every bit as much as we do. Although they'll be going into the game without their biggest gun.
STEELERS DEFENSE vs PACKERS OFFENSE
Aaron Rodgers has officially been ruled out, marking the seventh straight game he'll miss with a broken clavicle. His replacement, Matt Flynn, is nothing to sleep on, though. Flynn has had quite the odyssey since leaving Green Bay as a hot starting QB prospect a couple years back but he seems to be regaining his groove. Last week, he engineered the Pack's improbable – yet so highly probable – epic comeback from 20 points down against the Cowboys. He's not Rodgers but he can certainly put points on the board.
The Packers boast an explosive offense that ranks in the top ten in nearly every offensive category. Granted most of that was with Discount Doublecheck but they have weapons. Any of their receivers can break out for a big game or explosive play. Jordy Nelson is the one to watch as he's more or less established himself as the team's premier threat. Although anybody from second year man Jarrett Boykin to unsung TE Andrew Quarless can hurt you.
Perhaps the most interesting aspect of the Packers offense has been the rise of their running game. After struggling to find a featured back for most of the Rodgers era, the team has finally found their man in Eddie Lacy. The Steelers notably passed on Lacy to take Le'Veon Bell a few picks earlier, a move Tomlin says was an "easy choice." Ironically, the knock on Lacy was him being injury prone yet it was Bell who struggled with injuries this season while Lacy has been relatively healthy until a recent ankle injury limited him in practice. Lacy, who has already shot past the 1,000 yard mark for the season, was well enough to gash the Cowboys for 141 yards last week so don't expect him to let up, especially against the team that snubbed him.
Against the Bengals, the Steelers D played their finest game since very early in the season. I mentioned in last week's preview that a lot of guys were playing for their jobs. Perhaps that's what motivated them to put forth such a good performance. Whatever it was, the situation remains the same this week. Jason Worilds is still playing for his next contract. Al Woods will be given a chance to show he can be a run-stuffing NT even as early Mock Drafts have the Steelers taking Notre Dame big man Louis Nix. And the secondary will be given another chance to show if Troy Polamalu and Ike Taylor still got it and if Cortez Allen (who was smartly tested against AJ Green last Sunday) can maybe find it.
STEELERS OFFENSE vs PACKERS DEFENSE
Again going back to last week, while the defense may be in upheaval, the offense is humming along pretty well. Ben Roethlisberger, for all the bitching and moaning about Todd Haley, is enjoying one of his most productive seasons to date. He'll comfortably eclipse the 4,000 yard mark – wonder what the "Set Ben Free!" Twitter idiots think about that – and probably end up with the second best TD total of his career. Not bad for a supposedly "conservative" offense that has only one top notch receiver and a below average line.
Of course, the line has done a much better job as of late, a tribute to the job done by O-line coach Jack Bicknell Jr. In one of the more dubious promotions, Campbell's Soup is offering to donate 1,000 cans of soup to the Pittsburgh Food Bank every time Clay Matthews sacks Ben. While I'm all for poor people getting delicious free soup – Spicy Quesadilla is my new fave – I don't particularly want Ben to get sacked. Matthews, who has 6.5 sacks on the season, will certainly be somebody they need to watch out for.
While most of the offense is settled for next year, the line is one area that jobs will be up for grabs. David DeCastro and Maurkice Pouncey are pretty much the only givens. Ramon Foster has done okay at LG although I haven't noticed much drop-off when Guy Whimper was pressed into service. Tackle-wise, Kelvin Beachum has fairly well proven he deserves to start. However, he's not your ideal LT so I wonder if the Steelers don't look there in the draft. The right side is full of possibilities although Marcus Gilbert – another oft-injured player – has shaken off his early season malaise to become a fairly stable presence.
The Packers defense is pretty bad. They rank near the bottom of the league in total yards (26th), passing yards (22nd), and rushing yards (25th) all while giving up 26 points per game. However, they are opportunistic and make plenty of splash plays. If the offense can limit the mistakes, they should be able to put points on the board.
Of course, the only board the Steelers will care about is the scoreboard. If they look up and see the results of the 1:00 games did not go their way, I have to wonder how deflated they'll be to be playing for nothing. Considering this team couldn't get themselves up for big games back in November when the games counted, I can only imagine how flat they'll be if they find themselves eliminated.