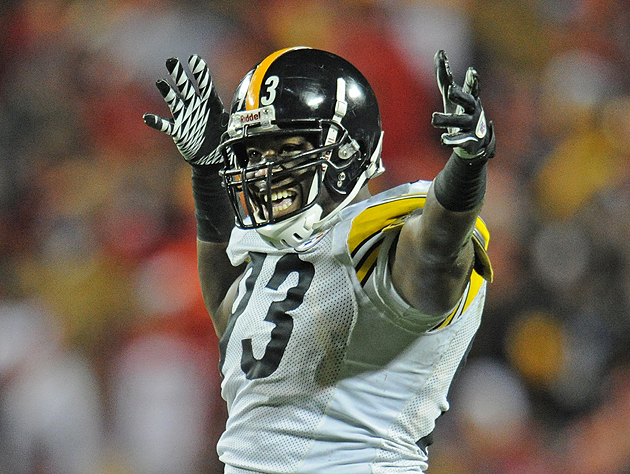 The Pittsburgh Steelers announced Monday that they have placed the transition tag on linebacker Jason Worilds. That gave them the right to match any offer Worilds would have received on the free agent market. It also means Worilds is getting $9.754 million from the Steelers in 2014 if he signs the offer.
On Tuesday, he did sign the offer. That's a good sign Worilds believes a long-term deal is coming his way, since he can no longer accept offers from other teams.
What does all this mean for the Steelers? Well, they have two options. GM Kevin Colbert has said that the team can, in fact, keep both LaMarr Woodley and Worilds. However, it is not out of the question for the team to release Woodley after signing Worilds.
The second option is far better for the Steelers. On one hand, the Steelers would then have two potentially great pass rushers in Worilds and Jarvis Jones. On the other hand, the Steelers would also free up some cap space. Releasing Woodley appeared to be a long shot, but it is obvious the Steelers want to keep Worilds.
Woodley's cap hit for 2014 is around $13.6 million. That would save the Steelers about $4 million if they were to retain Worilds at the cost of his transition tag.
The Steelers decision in this situation is all based on economics. While Colbert says they could try and keep both players, I do not see Woodley staying if Worilds doesn't agree to a lower price than the $9.754 million from the transition tag.
Furthermore, the Steelers have been working on re-structuring contracts. On Wednesday, they announced restructured deals for both tight end Heath Miller and safety Troy Polamalu. Those moves cut $7.5 million off this year's salary cap total.
The Steelers also released offensive tackle Levi Brown, linebacker Larry Foote, and cornerback Curtis Brown. Those moves save the team $6.8 million.
Another move that would not come as a shock is if the Steelers released cornerback Ike Taylor. While Taylor has been really good in recent years, the Steelers know that he is aging and he may not be a premier corner in the NFL anymore. However, he was one of the most underrated corners the past few years. That would be another $7 million that the Steelers would save.
The best option for the Steelers is to start developing younger talent such as Shamarko Thomas, Worilds (as if he needs it after his vast improvement in 2013), and Jarvis Jones. With the depth of this draft class, releasing Taylor means the Steelers might have to draft a cornerback in the first round. The good news is, there are plenty of guys available that will improve just about any team's secondary.