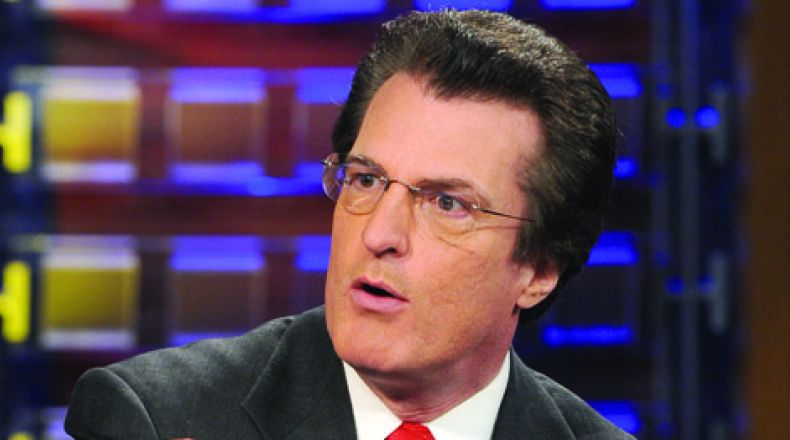 I know, I know, you've heard it before. "This is the most important draft in [insert number] years!!!" In reality, every draft is important as when you punt on an entire draft class – like the Pittsburgh Steelers did in 2008 – you miss the playoffs two years in a row like we did in '12 and '13. Obviously there are many other choices that go into building a team but history has proven teams that consistently win do so because they consistently have strong drafts.
Which brings us to tonight and the 2015 NFL Draft. The Steelers can't afford to screw up tonight's draft. The defense, as currently constructed, appears to be among the worst in the league. Ike Taylor is gone. Bret Keisel is gone. Jason Worilds is gone. Troy Polmalu is gone. The future is now.
Looking back, losing to the Baltimore Ravens in the Wild Card game was a blessing in disguise. A win there and they still would have all the problems they're facing today except they'd be drafting about 4-5 spots later in their quest to fix them. As it is, the playoff game may have been a nice last hurrah for the Championship Core that went to three Super Bowls and won two but it did damage the team's badly needed rebuilding efforts. This team doesn't need just starters, it needs playmakers, the kind you find more easily the earlier you pick.
Not that picking 22nd as the Black and Gold will tonight means all the elite talent will be gone. It just means they have to be smarter about finding it. As you may have noticed from my sad lack of updates in recent weeks, I don't really like doing Mock Drafts. I find them a waste of everybody's time as even the so-called "experts" are lucky to get 2/3 of their predictions right. Instead I prefer to just spitball some general ideas – ideas the Steelers usually ignore – although considering the two picks I called correctly were Ziggy Hood and Limas Sweed, perhaps that's a good thing.
Everybody agrees the Steelers will go defense in the first round. In fact, I've seen most people slot defensive players to them in the first two rounds, some even throwing in another in the third. If I were Kevin Colbert and company, I wouldn't discount the idea of going defense in rounds 1-6 then picking a tight end in the 7th. Because we always need another tight end.
Cornerback and pass rushing outside linebacker are easily the team's two biggest needs. Yes, another freakin' linebacker. As always with Colbert, it'll come down to best player available when it's his turn to pick.
The top rated corner by nearly every account is Michigan State's Trae Waynes. While the Steelers struck gold with their last Spartan (Le'Veon Bell) the chance of Waynes falling to #22 is nil. In fact, the tendency for there to be a run on corners make taking one in the first far from a slam dunk. If the Steelers do decide to fill a position where they desperately need an upgrade, some names to watch are Marcus Peters, Kevin Johnson, and Byron Jones. Peters is the most interesting name of the bunch as he's considered a close second to Waynes in terms of sheer talent – some people, like Draft God Mel Kiper actually have him rated the top corner – but he was kicked off his team at Washington raising some serious character red flags.
If they don't go corner, they'll almost certainly go outside linebacker. The consensus here is a bit more muddled. Most agree Dante Fowler is the best OLB on the board and could go as early as 3rd overall to the Jags. After that, however, you find a variety of opinions as guys like Vic Beasley, Shane Ray, and Bud Dupree are all in the mix for next off the board. Ray is the red flag of this bunch as he got popped for pot possession on Monday and allegedly failed at least one drug test while at Missouri.
Before signing off, I have one last name to throw out there. It's another guy who I've seen slotted all over the draft board but would make an intriguing curveball pick if he's still there when the Steelers step up to the podium. Landon Collins, safety from Alabama. He's not Troy but everything I read about Collins indicates he's the type of safety who plays the game like a heat-seeking missile. The Steelers last great run was ignited when they took a tempo-setting safety to lead their defense, it might not hurt to see if history can repeat itself.
After all, for this defense, there really is nowhere to go but up.