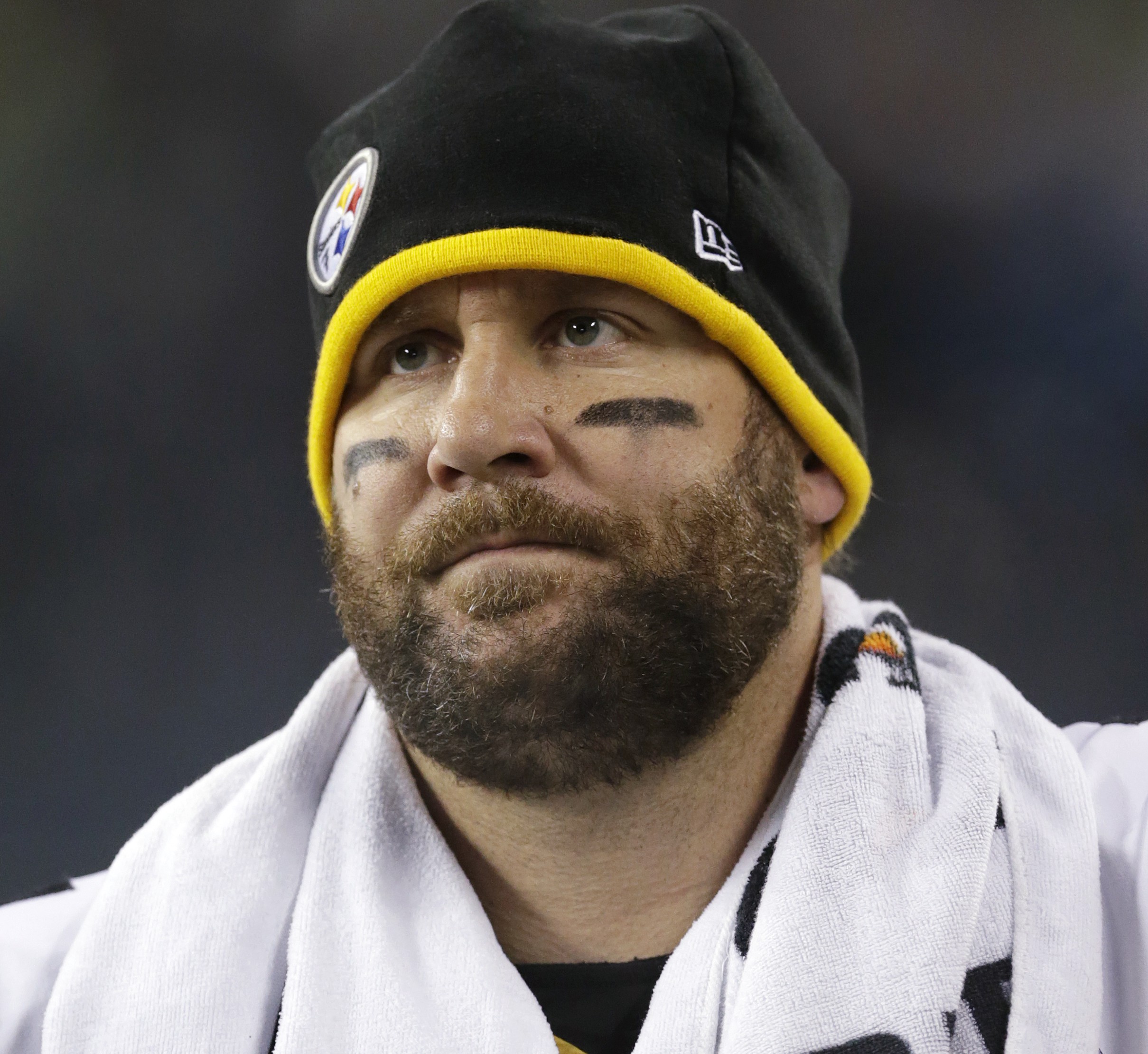 I hope everybody got what they wanted for Christmas because yesterday the Steelers left coal in all our stockings. In the latest in a long string of embarrassing losses to bad teams, the Baltimore Ravens upset the Pittsburgh Steelers 20-17, placing their playoff hopes in serious jeopardy. In a year where we started our third string quarterback and played some of the best teams in the league, naturally they save their worst game of the season for right when everything is coming together. The standard is the standard, right?
John Harbaugh threw the Steelers a curveball by starting QB Ryan Mallet. Mallet, who has been with Baltimore all of 12 days, wasn't announced until hours before kickoff. Harbaugh's gamble paid immediate dividends when Mallet capped a 15 play 75 yard drive with an 8 yard TD pass on the team's first possession. The defense settled down as the game wore on but they still ended up allowing nearly 400 yards of offense while generating nothing in the way of sacks or turnovers.
Really, though, this loss is primarily on Mike Tomlin, Todd Haley, and the offense. Giving up 20 points to a team starting their fourth quarterback and missing nearly all their main offensive weapons is far from ideal but hardly insurmountable. When your vaunted offense hangs 30+ points on two of the best defenses in the league, it's inconceivable they'd be held to 17 by the decimated Ravens. Yet thanks to a combination of dumb decision-making, stupid play calling, and horrible execution, that's exactly what happened.
The Steelers came in as one of the hottest teams in the league but got derailed early. They put together a nice drive to open the game before Tomlin got greedy and went for it on 4th down just outside the red zone. DeAngelo Williams was stopped cold which led into Mallet leading them back the other way for a touchdown. The Steelers seemingly answered on their next possession when Ben Roethlisberger found Antonio Brown in the end zone but upon review the referee saw the nose of the ball wiggle three microns on his way to the ground and overturned the TD.
For the record, I saw nothing more than the slightest bobble despite the commentators carrying on as if AB was juggling it like a contestant on America's Got Talent. The NFL's catch rules are absolutely insane. I hope they never expand replay because it's to the point you'd have a 50/50 shot of overturning nearly every sideline reception. They've recently appointed a committee to clarify what a catch is in yet another stellar job of commissioning by the $45 million dollar man, Roger Goodell.
Anyway, AB's TD was overturned and settling for a field goal seemed to almost put the Steelers in a funk. Their next three drives were punt, pick, punt. They opened up the second half with a touchdown on a drive where nearly all the yards came from pass interference penalties on the Ravens. Then it was right back to punt and pick. That last interception came early in the 4th quarter and led to Mallet's second TD drive, 5 plays 58 yards, that put the Ratbirds up 20-10.
Steelers drove right back and another pass interference penalty gave them first and goal from the one. Naturally, Haley lined them up in shotgun where Ben proceeded to throw a tipped pass Pick Six. The refs bailed them out on that one as Courtney Upshaw's big toe was in the neutral zone thus negating the play on an off-sides. Given a reprieve, Haley called two straight runs out of goal line formation with Williams going around tackle for the score.
That would be as close as we'd get. The defense forced quick stops on Baltimore's last two possessions but for some inexplicable reason Ben had already burned two time outs early in the THIRD QUARTER. I've literally never seen a veteran QB do something like this and, much like Tomlin's bypassing the field goal early, it came back to bite them late. Ben's final stat line was an ugly 24/34 for 215 yards and 2 INTs yet he actually played even worse than that looks.
Given the ball back with about three minutes left, the offense could only manage a feeble 17 yards before turning it over on downs. Ben was sacked on first down which gave them three plays to pick up 18 yards. Second down was a dump-off to Williams that netted only a few. With two plays to work with, Haley dialed up a bomb. When that failed, he dialed up…another bomb.
The game began with dumb coaching by Tomlin so I guess it was fitting it ended with dumb coaching by Haley. Fifteen minutes later, Darth Belichick successfully threw the Patriots' game against the Jets, essentially completing his plan to knock the Steelers out of the playoffs. The Black and Gold are now on the outside looking in, needing either a Jets loss next week or two in a row from Denver to backdoor in. With the way they played yesterday, I'm not sure they deserve either to happen.