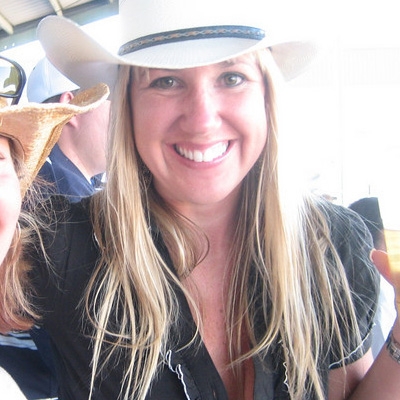 The Pittsburgh Steelers made news over the weekend, both stories involving the quarterback position. Most notably, Ben Roethlisberger quietly settled the Nevada civil lawsuit brought against him by Andrea McNulty. The sexy cowgirl alleged Ben lured her up to his Lake Tahoe hotel room by asking her to fix his television (really? that's his best line?), then proceeded to sexually assault her. The settlement details are sealed so we'll probably never know exactly how much a night of hot sex with a crazy bitch cost Big Ben. The story mentions McNulty wanted $380,000 to cover "medical expenses" aka psychiatric help in addition to punitive damages so it's logical to assume Ben probably agreed to pay her medical bills out of the goodness of his heart (his story) or as an admission of guilt (her's) to make this thing go away. It'd be colossally naive to think Team McNulty took the case this far only to drop it without compensation.
Now that 98 of Ben's 99 Problems are gone, look for him to ditch his sham wife in the near future.
In other news, the Steelers signed former Ohio State and Baltimore Ravens quarterback Troy Smith. A 2006 Heisman trophy winner with tOSU, Smith spent 2011 playing for the vaunted Omaha Nighthawks in the United Football League. He started one game, throwing two touchdown passes in a crushing defeat at the hands of the world-renowned Sacramento Mountain Lions. Prior to UFL glory, he spent three years with the Ratbirds, who took him in the 5th round of the '07 draft. After backing-up Kyle Boller in his first year, he fell victim to a rare bacterial disease in year two, opening the door for rookie Joe Flacco to start. After two years in charge of waxing Bert's unibrow, Smith moved to San Francisco in 2010 where he started five games and led the Niners to three of their six victories.

Other than Big Ben, the Steelers have no quarterbacks under contract for next season. Charlie Batch will obviously play for the Black or Gold or not play at all so re-signing him isn't an issue. His ability as a viable back-up is. Despite playing tremendously whenever called upon, the Steelers seem to be hellbent in replacing Chaz. They drafted Dennis Dixon in the 5th round and traded for Byron Leftwich in what has become an ongoing quest to find a definitive #2.
Dixon is almost certainly gone this off-season. He wants to go somewhere he can compete for a starting job while the Steelers have clearly soured on him as a back-up. His former coach at Oregon, Chip Kelly, was rumored to be headed to Tampa Bay but it now looks like that's not going to happen so that's one natural landing spot to scratch off the list. Given the lousy state of quarterbacking in general, I imagine DD will catch on with somebody.
Lefty, like Batch, is probably going to be an easy target for the Steelers to re-sign. The question is whether they should bother. Lord Byron is only 32 and has a lot of ability but a penchant for injury has haunted him throughout his career. Handed a starting job with the Bucs in 2009, he went 0-3 before being placed on injured reserve. The Steelers brought him in to start while Ben sat out the first month of the 2010 season but he hurt his knee in the team's final preseason game and missed his chance to contribute. He was brought back this year and basically anointed the team's primary back-up with Dix and Chaz fighting it out for the emergency QB role when he broke his arm in a preseason game, ending his year before it began.
My feeling is the signing of Smith signals the end for either Batch or Leftwich. The second tier QBs available in free agency are your usual assortment of Brady Quinns and Derek Andersons, none of which are significant improvements over Smith. My feeling is the Steelers will look to draft a solid potential #2 in one of the later rounds (look how far the Texans got with rookie TJ Yates) and then have Batch and Smith duel for the remaining roster spot in the preseason.
Good luck, Troy. If we've learned anything over the past couple years, it's to never bet against Charlie Batch.