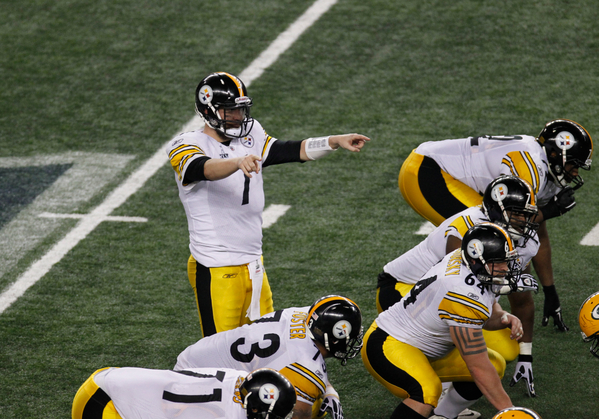 Ben Roethlisberger has built quite an impressive legacy as a Steeler. Ben has always been a personal favorite of mine. Why? Because aside from the two sexual assault incidents, the guy is a great role model. And to be fair, he probably did not do anything without consent. I'm sure alcohol was involved and when that happens, things happen. But that's neither here nor there.
The 10-year anniversary of the Pittsburgh Steelers drafting Ben recently passed. The Miami of Ohio product has come a long way as a Steeler, a man, and an NFL player. Roethlisberger is a first ballot Hall of Famer.
In his time with the Steelers, Roethlisberger has won two Super Bowls in three appearances. Roethlisberger would be in the top 15, maybe top 10, of all-time in my quarterback rankings. A lot of people would think that's crazy, but those same people would have Peyton Manning ahead of him which is asinine. Manning has just one Super Bowl under his belt and is notorious for one-and-done playoff appearances.
On top of the two Super Bowls, Roethlisberger is 105-51 in 156 career games and 14-10 in the postseason. He's also compiled over 34,000 yards passing in his career.
Roethlisberger has the intangibles that separate him from a lot of great quarterbacks. He's gritty and can take a hit as we've seen over the years. Not to mention he's fundamentally sound. Roethlisberger knows the game so well that he is clutch in big moments. One game that comes to mind is the Super Bowl win against Arizona. Everyone remembers the beautifully executed pass in the red zone to Santonio Holmes with just seconds left on the clock.
Roethlisberger was a risk as an 11th overall pick, but the Steelers look brilliant for taking that risk. If Roethlisberger isn't a first ballot Hall of Famer, I don't know what the requirements are to be one.
Looking around the league, there are few quarterbacks that I would want besides Tom Brady to lead me to a Super Bowl win, but Roethlisberger is definitely one of them. He's probably second on the list. They're both older and on the decline, but they stand head and shoulders above the rest.
Some people still would take Peyton Manning, but I just can't. Brees, Rodgers, even Russell Wilson are all great, but Roethlisberger has been incredible in his 10 years since being drafted to the Steelers.