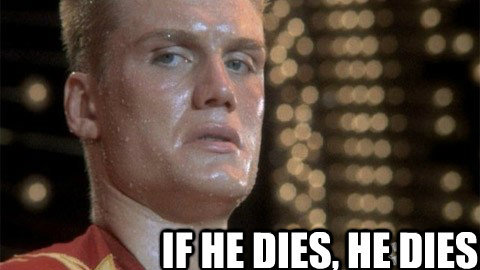 Hey everybody, Mike Tomlin held his weekly press conference yesterday!
Care to guess what shrewd strategy the Pittsburgh Steelers head coach offered as a way to turn around the team's uninspiring start to the season?
"If we do good fundamental things it will increase our chances of winning."
Mike Tomlin – Tactical Genius.
What are these "fundamental things" of which Coach T speaks? Well, minor stuff like blocking, tackling, not taking penalties…  You know, stuff we shouldn't expect a professional football team to do well unless they are instructed to do so. After all, you can't blame players for allowing their opponents to run through, over, and around them unless they were specifically told by their coaches, "don't miss tackles." 
And then there are the penalties. The Steelers were highly penalized against Baltimore, continuing a pattern of sloppy undisciplined play that has plagued the Tomlin regime. Now that is certainly an area the coaches can improve. The Raiders were the most penalized team in football for years because their owner and coach liked to foster a culture of aggression and recklessness. 
To his credit, Tomlin doesn't do that. His teams take a lot of penalties because the laid back atmosphere he's created make it so nobody cares if they screw up. Some coaches are just better at instilling discipline than others. Tomlin has always been more concerned with being one of the guys than ripping someone a new one when they screw-up. You reap what you sow.
In the good news department, the injury report is fairly positive for this week's upcoming game against the Carolina Panthers. Dri Archer and Steve McClendon are apparently the only two players dealing with significant issues.
As Philly showed on Monday Night Football, a fast little scatback like Archer could be a pretty sweet weapon for an offense that needs a spark. Perhaps Lance Moore – who's been battling a groin pull the likes of which you can't even imagine – returning to the line-up will provide one. He can't help but be a huge improvement over useless putzes like Justin Brown and Darius Heyward-Bey.
I'm not sure what to make of McClendon's injury – he certainly deserves part of the blame for the shitty run defense yet after he left on Thursday it somehow got worse. I advocated Cam Thomas moving to nose all preseason but after seeing him in action, I may have to eat crow on that one.  He looks more like the prototypical Steelers nose tackle but gets taken out of plays shockingly easily. Carolina is a pretty good running team so Dick LeBeau and company better figure something out pretty quick or the league's third worse run D is going to slide even lower.
Of course, defending the run is but one of the many problems the Steelers need to correct. While they're at it, it wouldn't hurt to cut down on the insane 171 yards in penalties they've amassed or the 26 tackles they've missed. Perhaps this is the week for the team, as Tomlin said about Marcus Gilbert, "to come back fighting like Rocky." If not, well, the Black and Gold are in for a worse beating than the one Ivan Drago gave to Apollo Creed.