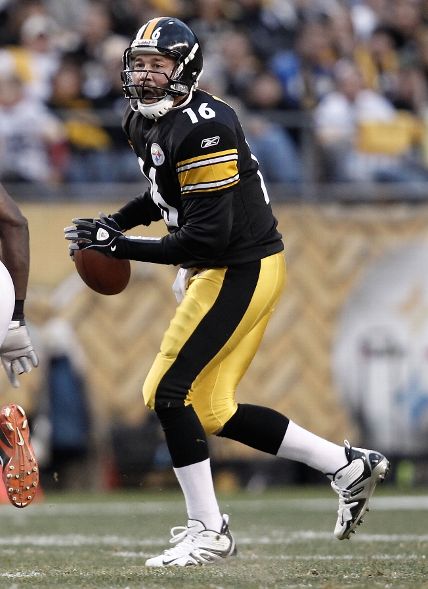 Early in the fourth quarter of yesterday's game between the Pittsburgh Steelers and Cincinnati Bengals, CBS came back from a break with the sound of "Renegade" clearly audible in the background. I love the Steelers unofficial fight song but pulling out the rally hair metal when the Black and Gold are putting the finishing touches on 35-7 ass-whuppin' is a bit unnecessary. Like when dickish college coaches dial up a 45 yard bomb already up four touchdowns on a Division I-AA opponent. Or when an NFL team gives their asshat head coach a Gatorade bath for winning a regular season game.
To paraphrase the late great Myron Cope, "Renegade," like the power of the Terrible Towel, should be saved for when we really need it.
I won't lie, I thought we were in for a loooong afternoon after the Steelers began yesterday's game with a three and out in which Mike Wallace dropped a 20 yard pass that hit him in the hands. Andy Dalton responded by hooking up with AJ Green for 43 yards a few plays later. Normally dependable Ike Taylor had a rough time keeping up with Green all afternoon, although did have his second pick of the season later on. The Bengals had a first and goal at the Steelers 8 before you could say, "Anything you can do, I can do better."
Then the Bungles we all know and love made an appearance.
On third and goal, a touchdown to Jermaine Gresham was wiped out on a false start by Green. Karma, I suppose, for the touchdown the Steelers got taken off the board by a holding penalty in the first game. Cincy lined up for a glorified extra point but were late snapping the ball so Mike Nugent's field goal didn't count. On his second attempt, Cameron Heyward blew through the line and Nugent's kick ricocheted off his big paw. Three golden scoring chances wasted.
Continue reading »