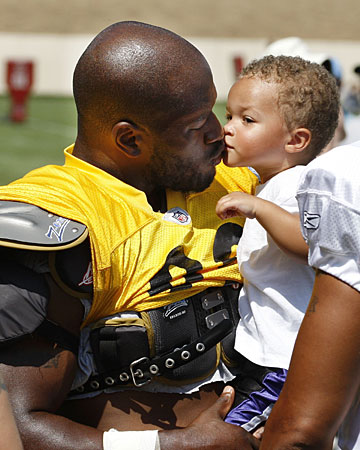 So anybody else hear that Derek Jeter is retiring?
Of course we've had nauseating tributes to Jeter crammed down our throats all season long. While I couldn't care less about the Yankees or the glorification of their overrated players, Jeter's story is notable in one regard. He's walking away of his own free will. When it comes to professional sports, more often than not athletes have to be dragged away from the game kicking and screaming.
I've been alive for all six of the Pittsburgh Steelers Super Bowl victories but I'm too young to remember the majority of the Steel Dynasty years. What I do remember quite vividly is a KDKA interview with Terry Bradshaw, who told this story of waking up feeling like a million bucks and then asking a ranch hand to run twenty yards down to the fence and button hook back towards him as he threw a football. The part I particularly remember most vividly is Terry saying how as soon as he let the ball fly his balky elbow told him it was time to retire. A few guys leave voluntarily like Jeter but many – most – are forced to go.
Which brings us to James Harrison.Read More »The Return of Deebo