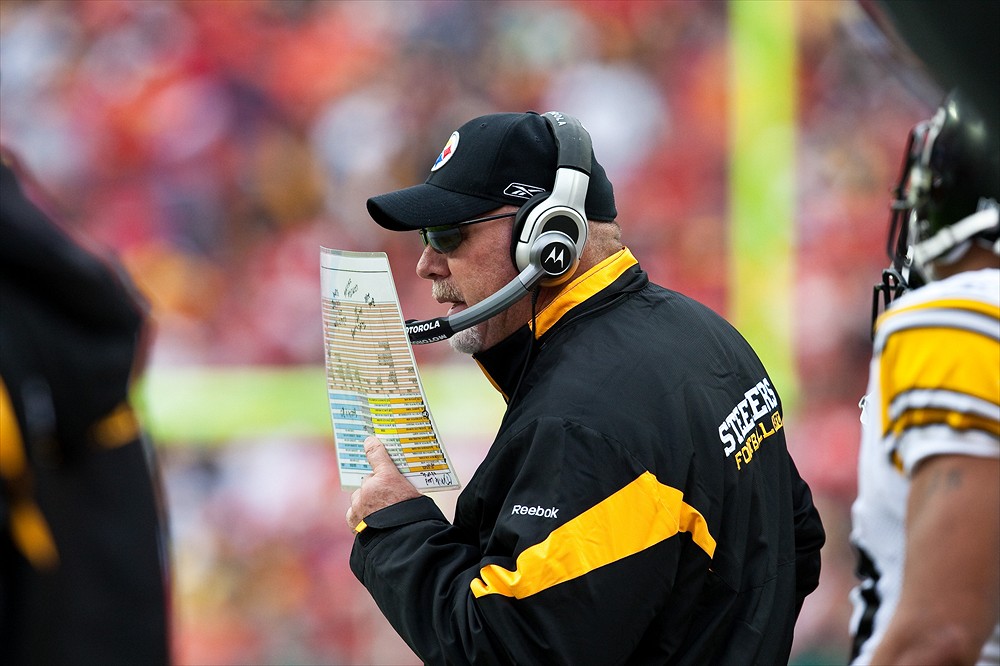 All season long, I've pointed out the Pittsburgh Steelers penchant for lying. The national media even jumped on the story briefly when Mike Tomlin repeatedly used the term "concussion-like" symptoms rather than straight up saying whether or not a player had been concussed. As annoying as I find Tomlin's weekly misinformation campaigns aka press conferences, I do kinda understand why he does it. A lot of coaches have an almost dictatorial attitude when it comes to keeping team secrets. Bill Belichick is legendary for putting every single malady right down to the last hangnail on his team's injury report in an effort to cloud the issue. So while I may find it ridiculous for Tomlin to tell reporters one of his lineman has a broken toe when he actually tore his ACL, I sort of understand why he thinks he has to do it.
But now we have the saga of Bruce Arians.
When news came down that BA had "retired" from his job as offensive coordinator, I put that information in quotes because something smelled fishy. During the season, rumors swirled that Arians was a contender for the head coaching job at Georgia Tech, a rumor Arians squashed by saying he had no interest in kissing the ass of high school punks. When the season ended, Tomlin told local reporters he expected his entire staff back next year. Then team president Art Rooney gave an interview where he basically threw the offense under the bus and next thing you know Arians is "retiring."
Arians was recently interviewed by the York Daily Record and now it comes out that he did not leave of his own accord as the Steelers would have you believe. The "retirement" angle is evidently the cover story floated by Steelers management to obscure the fact they didn't offer him a contract for next season. Arians went on to say he would not rule out a return to coaching while currently weighing "five or six" offers from other teams. He also confirmed the rumors that quarterback Ben Roethlisberger is "not happy" about his dismissal.
The key part of the story is where Arians says Tomlin told him several times he wanted him to return. Which means either Tomlin lied to his face or the decision to replace Arians came from Art Rooney. Neither is a particularly positive option. If Tomlin fibbed, well, lying to the media is one thing but being dishonest with your fellow coaches doesn't exactly speak well of your leadership. If the decision came from Artie, nothing ever goes wrong when you have an owner who interferes in the day-to-day operations of his team.
Ask Jerry Jones and Dan Snyder.